Hardwood Design Trends
Hardwood floors have a variety of colors, textures and finishes that are all important to be mindful of when choosing the type of hardwood you want to have in your home! With that said we wanted to go a bit deeper into the Carpet vs Hardwood debate!
Colors:
The color of hardwood that you use completely sets the tone and feel of your home. A recent trend is using an extreme color of hardwood, either ultra-dark or ultra-light.
Dark, rich colors add elegance to a space and can be a great compliment to a light wash couch or lighter walls. Some downsides of dark wood is that it tends to make a space look smaller, and can show every scratch or imperfection that happens from simply just living. Dark wood colors have options like espresso, Jacobean, or dark walnut.
Homeowners have been hopping on the trend of clean and light colors to embody the airy feeling of a home. This is where whitewashed and blonde wood floors come in to play. With white wood floors you can give off a classic contemporary feeling or a rustic, homey vibe. Some light wash colors that are popular are bamboo, maple, white oak, red oak, and ash. Opposed to dark stained floors making a room feel smaller, light wash floors can make a room appear bigger than it actually is! Blonde wood makes any room feel larger, brighter, and more open, especially if you decide to use large planks of blonde wood.
Honey Wood Floors are a great middle ground between whitewashed wood and dark stained wood. Honey wood is still light enough to give you the benefits of blonde wood, making your room look larger and more open while also providing the rich warmth that comes from darker tones. Honey wood is a natural tone so is very easy to find and looks more realistic, like fresh wood chopped right from a tree.
Along with these different types of colors, there are a variety of textures such as hand-scraped, wire brushed, and distressed. These textures add dimension and flavor to your hardwood that can help make some colors pop.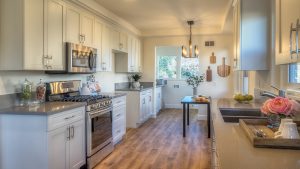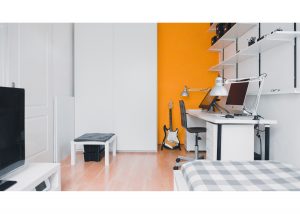 Finishes:
Satin
When homes were built in the 1980's, it was very popular to have extremely shiny hardwood floors. That trend is slipping away due to all the dirt and stains that shiny floors expose. That is where satin finishes come in trending upward. Satin is still shiny, but on a scale of 1-10 shiny floors, satin is a 4. Satin finishes are muted enough to hide any dirt or imperfections but still highlights the beautiful wood floors that your home deserves.
Matte
With the steady trend of distressed, rustic wood floors matte finishes are becoming popular. Matte finishes help to enhance the contemporary, warm feeling of your home. With matte finishes there is no shine when dry and enhances the raw wood finish. Matte finishes are more child and pet friendly because they don't show the dirt or stains as easily as satin finishes do.
Oiled
An oil finish enhances the natural color of your wood floors. The finishing process of oil makes your wood stronger and more durable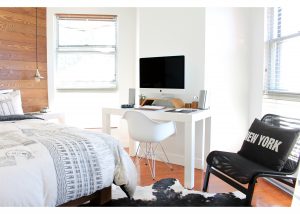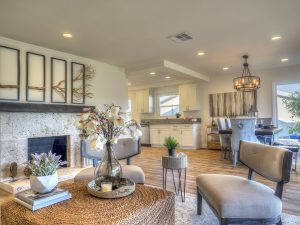 If you have questions about which  which hardwood is best for your living room, bedroom, or kitchen, contact us! We will explain all your options in detail so you can make the best decision!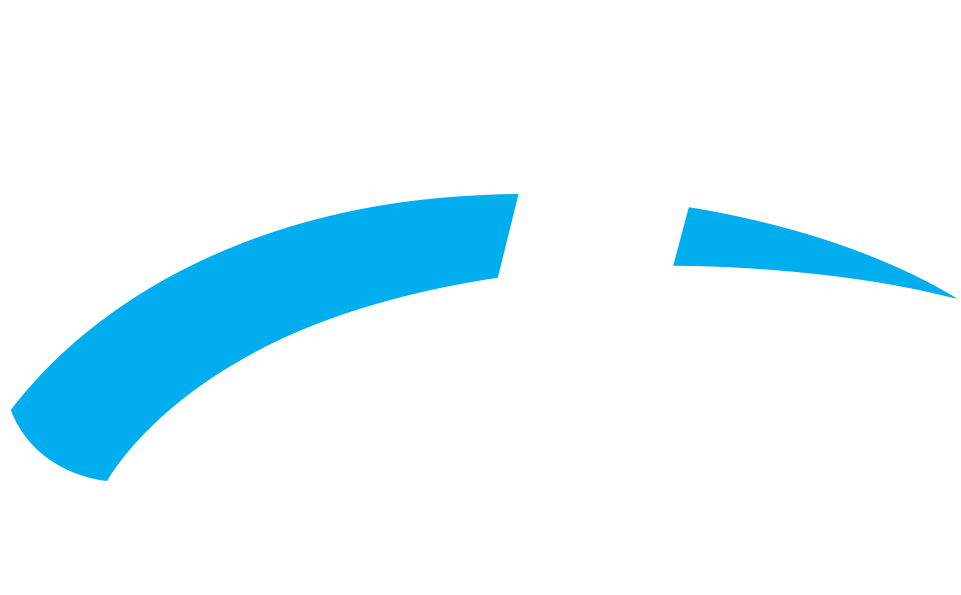 CONTACT US
Los Angeles Office
11601 Wilshire Blvd. Suite 500
Los Angeles, CA 90025
info@calengineers.com
+1-(310)-349-6677