Carpet vs Hardwood
If you are considering updating the flooring in your house, chances are, the decision is between two of the most common types of flooring: carpet or hardwood. But how do you decide? Sure, flooring isn't as important as buying a house, but do you really want to have your flooring done with with furniture set in place, only to sit down to watch your favorite show and realize that you despise how your new flooring looks? Of course not! Here are some pros and cons to help you decide what best suits you and your home.
Carpet Pros:
Soft
From plush to loop and from wool to nylon, any carpet that you decide to go with will be soft. So when your children (or you) have slumber parties, or when you are waiting for Santa to come down the chimney, everyone will be comfortable, whether seated on the couch or carpet!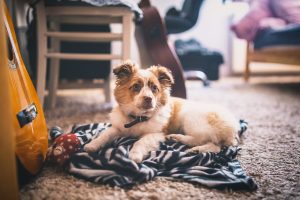 Economical
On average, carpeting will be much more wallet friendly than other forms of flooring. Other than the fact that saving money is nice, it also allows you to stretch your dollar whether that is getting more rooms done or upgrading to a nicer type of carpeting.
Safety
Having carpet can be great if you have children. More likely than not, there will be wrestling, fighting, or running around. All of this roughhousing can easily lead to injuries of some sort. Having a soft carpet to help cushion falls can help immensely and convert a trip to the doctor to a band-aid instead.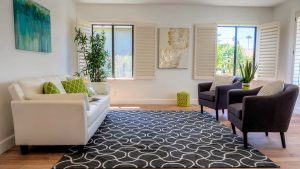 Carpet Cons:
Stains
Kids also come with the stains from juice and ketchup. Not to mention all the stains that can come with having pets. Sure, you can use bleach or other cleaning compounds, but that can still leave stains of sorts or smells that have clung on to the fibers of the carpet roots. These stains can be exhausting to clean out over and over and replacing a patch of carpet is almost impossible.
Variety
If you go to Home Depot or look up various types of carpeting online, you will be overwhelmed with hundreds, if not thousands of options. All of these options can be nice if you have an idea of what you want, but most people don't. Finding the perfect carpeting can be a daunting task and between type, color, amount, and quality, it can become a very unpleasant process.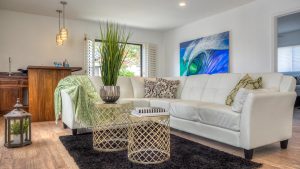 Hardwood Pros:
Cleanliness
All the neat freaks and cleaning junkies will agree that hardwood is a life saver when it comes to cleaning. No matter what spillage lands on hardwood, whether liquid or solid, it is very rare that there will be any kind of staining.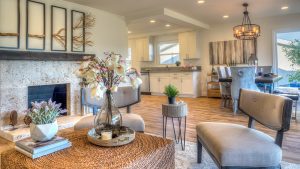 Look
No matter the type of hardwood, it will appear pristine and add a look that will demand respect. Hardwood brings an ambiance that will have all your guests enjoying their time spent at your place because of the luxurious feel. And if need be, you can always lay down a nice rug here and there.
Durability
Because of the ease of cleaning, it is easy to keep it maintained. It can be refinished by sanding and adding new stain to give it a brand new look. We all drop dishes, tools, or toys, which can be damaging to this kind of surface. But luckily these marks can be buffed or stained out.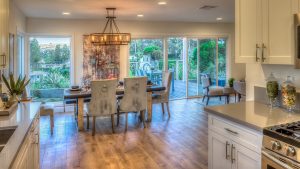 Hardwood Cons:
Price
Hardwood can be quite expensive depending on quality and type of wood. This may make it more difficult to select your dream flooring. Especially if you are considering exotic and strong woods such as cypress, Brazillian walnut, or mahogany. These woods, though extremely beautiful can end up being very pricey.
Sound
Have you ever tried to play hide 'n go seek on hardwood? If you did, chances are, you were found. It is very difficult to run around, or even talk as all sounds echo through the room that the hardwood is in. Unlike carpeting which absorbs much of the sound, hardwood amplifies it.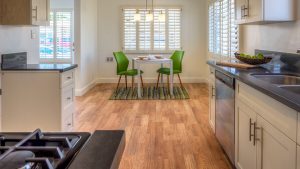 If you have questions about which carpet is best for your living room or which hardwood is best for your kitchen, contact us! We will explain all your options in detail so you can make the best decision!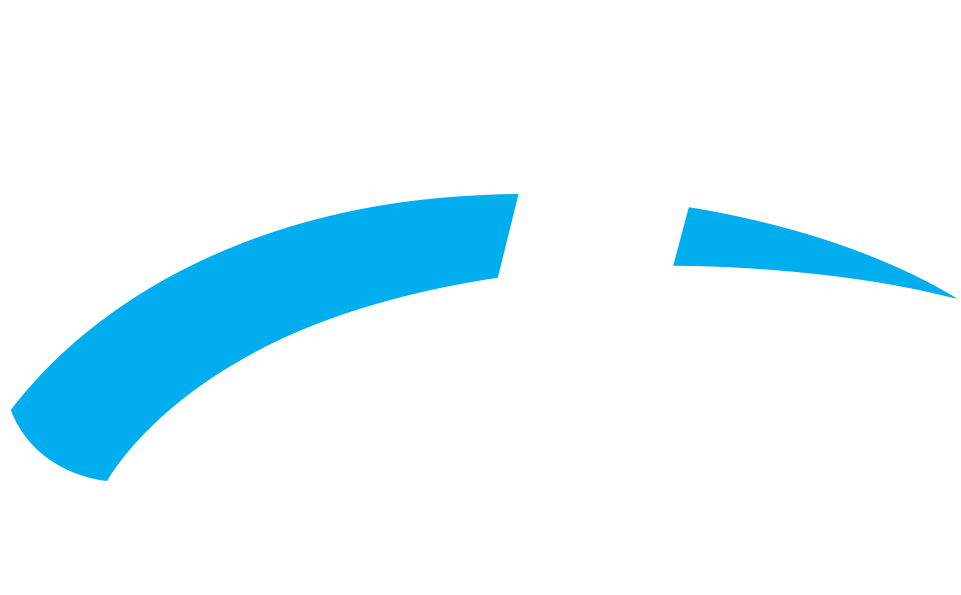 CONTACT US
Los Angeles Office
11601 Wilshire Blvd. Suite 500
Los Angeles, CA 90025
info@calengineers.com
+1-(310)-349-6677